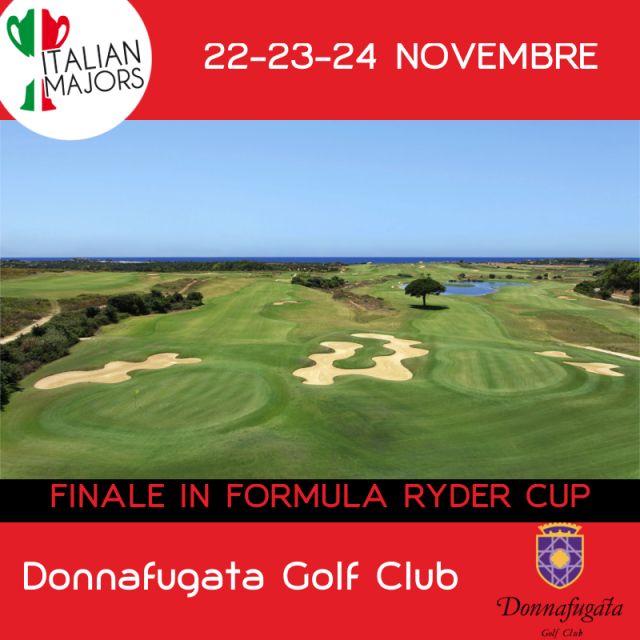 Italian Majors 2018 Final
from
22/11/2018
to
24/11/2018
at
Donnafugata Golf Club
, Ryder Cup Formula Tour
Italian Majors 2018
The highly anticipated final at the Donnafugata Golf Resort & Spa will be played in the Ryder Cup formula and will see the team of the 12 Ranking Winners confront the team of 12 Majors Winners.
In addition to the National Final, there will be a competition dedicated to Members & Friends.
---
Italian Majors is divided into 3 seasonal phases at the end of each of which the best players will have access to the relevant majors (Open / Master / Championship) through which they will contend for a place in the NATIONAL FINAL played in the Ryder Cup formula: who will be the Player of the Year 2018!
24 FINALISTS
2 TEAMS
12vs12
A THRILLING FINALE IN FORMULA RYDER CUP